Find Affordable and Dependable Power in a Used Ford F-150 from Tony Betten Ford
Ford. It's a name that suggests power, performance, and dependability in the space of a single syllable. While Ford offers a wide array of vehicles aimed at a bevy of different drivers, its popular F-Series trucks often stand as a symbol of just how much this storied automaker can accomplish when all its pistons are firing.
Hours
Monday

Closed

Tuesday

9am-6pm

Wednesday

9am-8pm

Thursday

9am-6pm

Friday

9am-6pm

Saturday

Closed

Sunday

Closed
Originating in the late 1940s, the F-Series started off strong and has continued through the decades to offer some of the finest trucks to ever touch the road. The Ford F-150, in particular, has established itself as a favorite of American drivers. Filled to the brim the with options suited to drivers of all sorts, it's a high-performance go-to for people in need of a top quality truck.
The best part? You don't even need a new F-150 to get a great experience. Built to last, many older and recent year Ford trucks provide a level of performance and ability that's on par with what you'll find in something brand new. If you need a great truck that doesn't break the bank, you'll find a wealth of used options waiting at Tony Betten Ford.
Take a look at some of the options you might find when you visit our location in Grand Rapid, MI.
The Current F-150 Generation: 2015 to Present
Boasting impressive improvements over its predecessors, the most recent generation of F-150 trucks offers everything from powerful engines to valuable active safety systems aimed at helping you avoid accidents before they happen. The most recent F-150s also make use of an aluminum chassis that drops nearly 700-pounds of weight while maintaining the high level of versatility and durability the line is known for.
For many truck drivers, however, what's under the hood is what matters the most. In that regard, the current generation of F-150s doesn't disappoint. While performance obviously varies depending on the specific specs of each year's trucks, this generation delivers an array of engine options that include a powerful V6 turbocharged EcoBoost, among others. Several of the current F-150 models are powerful off-roaders, with others delivering some of the best towing and hauling figures on the modern market.
The 12th F-150 Generation: 2009 to 2014
If you decide to dip into F-150s that are a little bit older, you might not enjoy all of the same features more recent models can offer. What you can still expect, however, is a dedication to delivering the same muscle and performance that's always served as the foundation of the F-150 lineup.
That's not to say you won't enjoy any modern amenities, of course. The 12th generation introduced the Uconnect infotainment system. Many of the models under its umbrella also offer attractive style and a number of features that F-150s use today. If you don't mind a bit age, a 12th generation F-150 could be a big source of savings and value.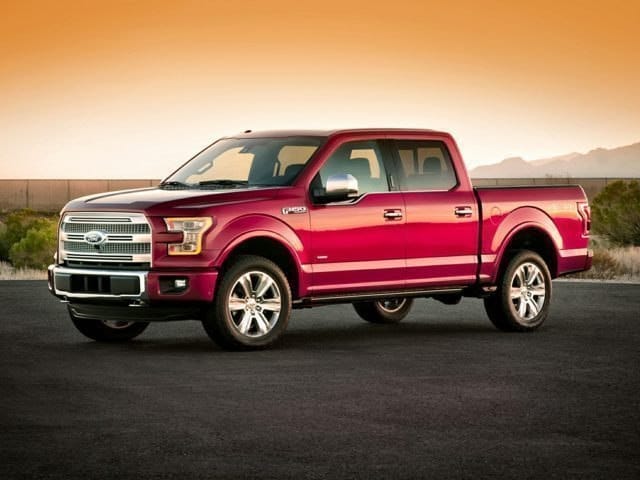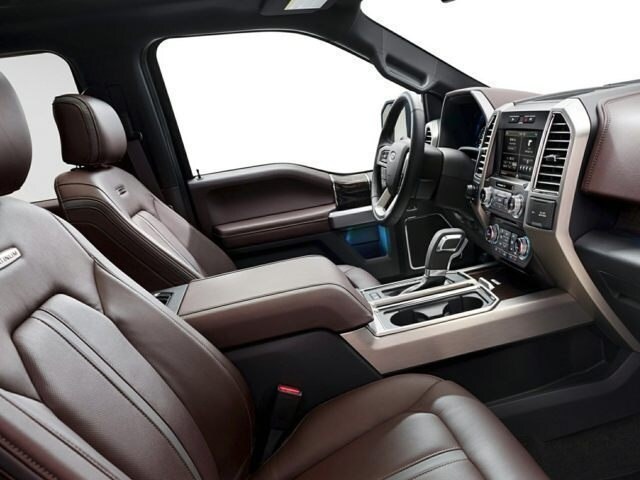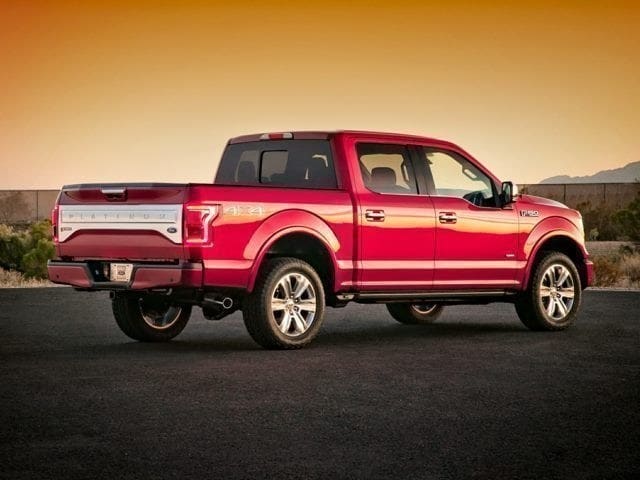 Older F-150 Generations
While older vehicles can obviously come with more wear-and-tear than ones made in the past few years, there can still be some genuine benefits to buying an F-150 made before 2009. While some older models weren't as concerned with style and comfort, many of them were still top-models when it came to performance. You could easily find an older F-150 that delivers performance figures that are in line with the best of what the lineup has to offer today. It likewise goes without saying that older F-150s will cost you significantly less than newer ones. While you should always make sure the vehicle you're buying has been well-maintained (not a concern at Tony Betten Ford), an older used F-150 could provide you with the performance you need and save you a lot of money at the same time.
Visit Our Dealership and Find Your Next F-150 Today
If you're interested in exploring the used Ford F-150 options available in your area, come and visit our dealership. Tony Betten Ford is staffed by experienced Ford-brand experts who would be happy to help you dig into the benefits and abilities of our current used inventory. We'll help you hone in on a model that has everything you're looking for. Once you find a truck you like, we'll give you the keys so you can take it for a test drive.
If you decide you want to take it home, we can facilitate any financial discussions you need to have as well. Our expert finance staff can take your information and help you find affordable options that fit your budget. Our number one goal is making sure you leave our dealership happy with your decision to buy a vehicle. Don't hesitate to get in touch with us today and schedule a visit. We're conveniently located to serve customers in Rockford and more.
Recommended Price

:

$35,379

Discount*

:

$1,384

Sale Price**

:

$33,995
Recommended Price

:

$55,379

Discount*

:

$5,384

Sale Price**

:

$49,995
Recommended Price

:

$26,276

Discount*

:

$1,281

Sale Price**

:

$24,995
Engine: 3.3L 6
Transmission: Automatic
Mileage: 14,663 miles
Exterior Color: Oxford White
Interior Color: Gray
Engine: 2.7L 6
Transmission: Automatic
Mileage: 16,920 miles
Exterior Color: Antimatter Blue Metallic
Interior Color: Dk Slate Cloth
Engine: 5.0L 8
Transmission: Automatic
Mileage: 75,861 miles
Exterior Color: Tuxedo Black Metallic
Interior Color: Gray