Servicing Your Vehicle Is Efficient and Precise With Our Team!
After you have driven your vehicle around for an extended period of time you will eventually need to bring it in for service. Whether you need a tire rotation or something far more extensive our team is here to help you every step of the way!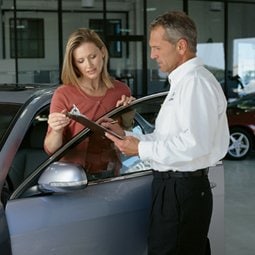 Our service team will treat your vehicle with the care and the attention it deserves while also ensuring it is fixed in an efficient manner. We want you to spend more time out on the open road, enjoying your vehicle, than sitting in the waiting room!
Routinely Servicing Your Vehicle Is Imperative
One of the best ways to extend your vehicle's longevity is to have it serviced on a regular basis! From bringing it in for oil changes at the correct intervals to getting your brakes replaced when they are worn down, all of these services help you best when they are done regularly. Not only does it make your driving experience safer, it also allows us to check over your vehicle for any other potential issues.
In other words, routinely servicing your vehicle helps keep it healthy and ready for the road in every respect!
Need to Service Your Car?
If you would like to learn more about our selection of vehicles, or if you need to service your vehicle, please feel free to visit us at Tony Betten & Son's Ford Inc., located in Grand Rapids, MI. Our team would be more than happy to assist you with all of your automotive needs, from purchasing to servicing.
We are proud to serve drivers throughout Grand Rapids, Rockford, Comstock Park, and Ada Township.